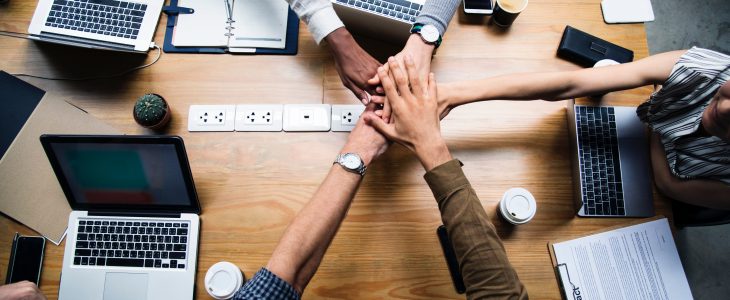 My name is Patrick Meyer. I am originally from Dresden, Germany. I am a big sports fan and used to play football extensively ever since I was a little kid. When I was about half way through my studies of computer science at the Dresden University of Technology, a bad knee injury ended my football ambitions suddenly. At the time I was absolutely devastated, because playing football was my passion. I did not know, how to replace this passion and therefore decided to take some time out. I had heard of several internship possibilities in India. An internship in India seemed to be the perfect timeout for me. It was still related to my studies, but gave me the possibility to grow personally in a completely different environment.
Mastering SEO in India
In India I lived in Chandigarh and worked for a web design company called "Maven Solutions". At Maven Solutions I learned a lot about dynamic web programming and search engine optimization (SEO). More generally I learned a lot about the Indian IT sector and Indian work mentality. I spent almost one year in Chandigarh. I travelled a lot in India and got to know the country and its people very well. Many of my travel stories wait for you [here]. One year in India was a life-changing experience and without my knee injury it most likely would not have happened. I know that now, but as Steve Jobs said in his famous Stanford graduation speech:
"You can only connect the dots backwards."
Starting as Freelancer
When I came back from India, I noticed that Search Engine Optimization was not familiar to many web designers in Germany. Thus, I decided to work as a freelancer and help small companies to optimize their websites and hence, get more customers. Amongst my clients were retailers and independent hotels. Together we were very successful and increased their revenue significantly. The partnerships I established during that period lasted for years. I maintained these trustful partnerships mostly remotely, because soon I after I came back from India, I moved on to live on year in the UK.
Studying Artificial Intelligence in the UK
In the UK I lived in Sheffield and studied at the University of Sheffield. This university was very advanced in Artificial Intelligence (AI) and I successfully completed several courses in this subject. In the UK I continued to work as a freelancer. Mostly I still worked for my German clients, but I managed to also create new partnerships with UK based customers. Several times it was hard to balance between important client work and my studies, but I always kept my customers happy. In the end, this freelance work allowed me to pay for life in Sheffield and gave me the freedom to travel around the UK, too. Again, these travel stories wait for you [here].
Voluntary Teacher in Brazil
I left Sheffield soon after the football world cup in Germany had started. I could not miss that! Straight after the world cup I went for another student exchange to a small town in Brazil. Itajubá in the state Minas Gerais become my home for the next six months. I kept working remotely for my customers and studied hardware programming at the Universidade Federal de Itjubá – in Portuguese! I also started teaching German and English voluntarily to other students. When my time in Itajubá ended, I still had about four months before university started again in Germany. I decided to go on a long backpacking tour through South America and obviously the travel stories wait for you [here].
Moving to msg systems in Munich
I completed university in Dresden with my master degree in 2008. At that time I also finished my freelancer activities as a SEO consultant. I wanted to work as SAP consultant for a larger consulting company. I chose msg systems and moved to Munich in early 2009. msg systems was a great first employer. All of the newbies got an extensive three months SAP ABAP boot camp. This boot camp was actually the reason why I chose msg systems in first place. Most other consulting companies let the new colleagues train on the job. I know today, that I still benefit from this very profound boot camp. Thank you msg systems!
Cultural Mediator at Munich Re
After some time in msg systems I joined a project at Munich Re. It was a very interesting and international project. The mixture of colleagues was very good and I learned a lot from more experienced colleagues. I soon became the SAP Solution Manager expert and thanks to my vast knowledge in this area I joined Munich Re as SAP Architect in 2011. Just before I joined, Munich Re had started its first outsourcing initiatives to India. Most colleagues in Munich Re hardly had any experience in working with Indian colleagues. I often supported as a cultural mediator. Over time I realized, that I liked being this cultural bridge between German and Indian colleagues. This is why I moved on from being a SAP Architect to become an IT Sourcing Manager.
Changing the Collaboration with India
As IT Sourcing Manager I was finally able to adjust the way teams were working with India. Instead of just providing complete cookbooks with detailed steps, I wanted to hand over more responsibility to Indian colleagues and leverage their knowledge. Therefore these colleagues needed to be included much more directly than before. I was happy about the progress we made over time. During my time as IT Sourcing Manager I was responsible for all sourcing phases and build up an extensive knowledge. However, I always felt limited by the choice of partners and strategic decisions. Many times the price per hour was more important than the total cost of ownership. However, why I left Munich Re is a much more complex than being limited by strategic decisions. Read the full story why I left Munich Re [here].
Become independent again
One of the reasons I left Munich Re was to start again as a freelancer. With my vast experience in IT outsourcing I want to support companies that do not have their own sourcing specialists. I want to take IT outsourcing away from purely being a cost reduction measure. Yes, this can be one result. More important to me personally is to respond to the shortage of specialists. I am convinced, this will become the biggest challenge for CIOs in the near future. I want to enable customers to overcome this challenge and free up manpower and financial power to invest in new business opportunities.