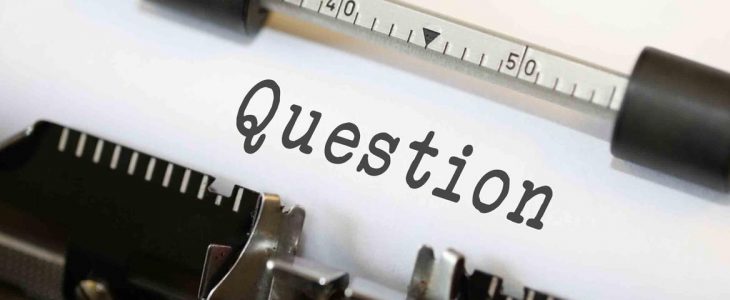 What was your favorite (and least favorite) place?
It is impossible to give a straightforward answer, because not only are most places completely different, but we also visited each country a little differently. Sometimes we stayed in hotels, two times we drove around in a motorhome, many times we had our own apartment and two times we stayed with family. Hence, to compare one with the other would not be fair. Nevertheless, the places where I felt best were certainly Australia, New Zealand, Buenos Aires, Costa Rica and New York City. Those are great places and I have fantastic memories. The only place I did not like very much was Montreal, but that is my own view. Carolina on the other hand did not like Thailand very much. It also depends a lot on expectations one has before.  
Did you feel down sometimes (maybe because of the weather)?
Definitely yes! I hope I gave a realistic view in the previous posts. Travelling for such a long time does not mean sunshine every day. Like at home there are days one feels better and days one feels worse. Additionally, travelling, sightseeing and changing locations again and again can be tiring after some time. There were days we felt really tired and decided to do nothing. I cannot remember weather being the reason, because most of the time we had excellent weather. I felt very down in Montreal, because I was tired and with our apartment being just next to a busy highway I did not sleep well. After the exciting week in New York City we were all exhausted and needed some quiet time in Ireland.  
Were there moments you were afraid?
I can think of three situations when we were scared.
(I) Leandro cut his tongue in the middle of the jungle in Khao Sok in Thailand. He was spitting much blood, which is difficult for any parent to see. Furthermore, the next doctor was about an hour away. However, the pharmacist was very helpful. She gave us antibiotics and other medicine. It looked much better the next day and after about a week the cut was completely gone.
(II) A thieve stole an older lady's phone on a public bus in Buenos Aires right in front of everybody in the middle of the day. We felt helpless and scared, because we realized they were targeting us initially. Indeed, with two toddlers we were an easy target for pickpockets. However, except for Santiago de Chile when a pickpocket stole some money out of Carolina's purse, nothing happened on the entire Family World Trip.
(III) We were on a boat tour in Thailand visiting some small islands and caves when completely irresponsible and crazy tour guide scared us extremely. On one of the islands we had to climb up to see some beautiful caves. Diego could not go up there and I decided to stay with him. We wanted Leandro to stay, too, but he really wanted to go up. The tour guide offered to carry him the way up. However, how he took him loosely on his back completely shocked me and Carolina. Right in that moment we could not do anything anymore, but Carolina made sure this guide would not take Leandro back down again.
What happens when the kids get cranky?
Well, mostly it was because they were hungry or tired. To avoid being too hungry we usually had some cereal bars with us. We tried to have several quieter days in between when we visited playgrounds. When we knew there is going to be a tough day ahead of us, we explained as much as possible to the kids upfront. Generally, we were lucky and the kids were not cranky more often than at home.
Have you been sticking to your itinerary?
Mostly we have – except for two major changes.
(I) We decided not to rent a motorhome in New York City and drive up to Toronto. After Australia and New Zealand, we just felt that we wanted to stay some time in Toronto, Montreal and New York. Additionally, I did not realize how far Orlando is from Miami. Initially, we thought we go from Miami to Orlando and back to Miami. In the end, we changed the route Miami -> New York City -> Toronto -> New York City to Miami -> Orlando -> Toronto -> Montreal -> New York City.
(II) In Rio de Janeiro at the airport we were checked in already and just wanted to drop off our luggage when the Copa Air-staff wanted to see our yellow fever proofs. Although we tried to think of all required vaccinations before the trip, we missed the kid's yellow fever shots. That meant we had to get them in Rio de Janeiro and stay another ten days. We lost our flights from Rio de Janeiro to Panama City and from Panama City to San José. We tried to make the best out of the situation and bought new flights to San José for ten days later. Unfortunately, we had to go San José via Sao Paulo and Panama City. It was a tiring trip, but we made it.  
How did you pay for such a trip? How did you save up?
Last year, my company offered people a golden handshake within a voluntary program. For several reasons I participated and left my former company by the end of September. When thinking about what to do next Carolina and I discussed several options. One of them was to use part of my package for a Family World Trip. Initially, Carolina did not believe I was serious, but soon she realized I actually am. After that we planned a route and decided on a rough budget. I got asked a couple of times how much our budget was: let us just say, instead of this Family World Trip we could have bought a very nice car like a BMW Gran Turismo.    
Any tips on budget control?
I guess the first thing is to even have a budget in mind. There are so many variables, which cannot be planned. Hence, when starting one should put aside 10-15% of the entire budget for extraordinary circumstances, because something will come up. We had an amount in mind on what we wanted to spent on accommodation per night. In some places it was a little less in others a little more, but generally we stuck to that amount. Using an Excel sheet, we tracked all of our expenses in local and currency and Euro to see where we stand. That gave us some flexibility to react. For me it was also important to see how much we spent per day in each country, because that allowed me to make some predictions. We ended up spending a little less than our initially planned maximum. Thus, this type of budget control worked for us.   
Did you take off work?
As described before, I left my former company last year. I became a freelancer and therefore had the flexibility to use the chance. With the kids still not going to school it was kind of a now or never decision.
How do you keep fit and eat healthy?
Until Costa Rica we succeeded in keeping up a good shape. We did not gain any weight. I reckon it is because we were mostly preparing our own food. When we stayed in apartments or in a motorhome we ate as healthy as we do at home. We did not exercise, but did a lot of walking when sightseeing or exploring the places and went swimming wherever possible. Starting in Costa Rica, but also in the U.S., Canada and Ireland we put on some weight. We stayed in hotels and ate in restaurants much more often and had difficulties to find the same healthy food as before. Now it is time to get back in shape. In less than two months I want to run another half marathon.
How did you teach your children?
Our kids still do not go to school. Hence, there was no real teaching required. That said, Leandro joined a daycare in Sydney for two days a week. There he picked up some English, which was helpful. In Brazil both, Leandro and Diego, went to a daycare where they played a lot. As for us, we did not intentionally teach the kids, but they absolutely learned a lot about other cultures, like the Maori in New Zealand. They also picked up numbers and letters by playing or drawing. In Chile and Argentina Leandro started to communicate a little in Spanish, too. He was very proud, that he understands Portuguese, German, English and Spanish. I hope that they will remember much of what we have seen and that there are many beautiful places out there. If we have awoken some curiosity for new places and cultures in them, I would be happy.