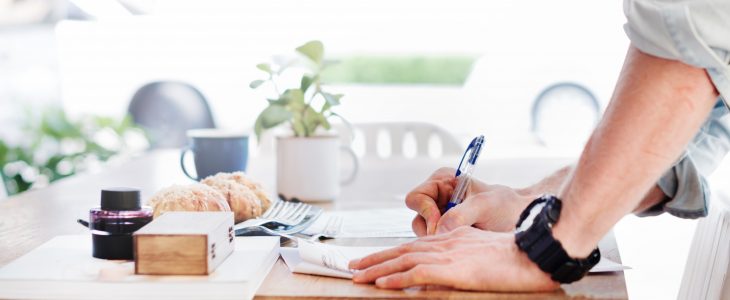 It is my pleasure to recommend Patrick Meyer.
Patrick is highly respected by his colleagues and subordinates as an SAP IT Architect. His enthusiastic, optimistic attitude is contagious and serves to motivate and energize every team. He has superb problem-solving skills as well as exceptional leading skills. Patrick demonstrated an ability to quickly shift through mountains of data and determine which was relevant to the architecture and should be used and which was irrelevant and could be discarded. He possesses excellent technical and communication skills.
It was a great experience to work with him.
I've worked with Patrick for several years, mainly in Munich Re's efforts to shift the "run" efforts to external vendors in India. Patrick has a built-in sense of responsibility that makes him just a delight to work with. He is incredibly organized, very diplomatic with our vendors (while still being a tough negotiator), and very culturally-aware and curious about other civilizations. I was really disappointed when I found out Patrick was leaving Munich Re and can only hope that he and I will have the opportunity to work together again in the future. Best of luck, Patrick! Gute Reise!!
I have worked with Patrick for many years. I have come to know and appreciate him as a very competent, committed and trustworthy colleague. I was and still am impressed by his intercultural competence and his charisma. He last worked for our company as a project manager in an international project and achieved excellent results there. He was highly appreciated by all his colleagues and was able to establish an excellent relationship with our Indian service provider. I wish Patrick all the best and continued success for his future!
I had the chance to work together with Patrick for several years in various very challenging IT-projects and can confirm his competences on a very high level. The most demanding project was the introduction of SAP-HANA Database system for large SAP production systems. Patrick did the overall project management including resource planning, budgeting, steering and controlling. My part was mainly the technical project management and management of external contractors (so called right hand of Patrick). So overall, I really appreciate Patrick's professionality and commitment to finish any project successfully, it was a pleasure to work with him!
I had the opportunity to work with Patrick during the onboard of managed services with sourcing partners in India. Patrick was knowledge about the process and was very direct and open with the partner which helped ensure the right expectations in both sides. Patrick is very empathetic and showed generosity as we travelled through India. Do not pass up any opportunity to engage with Patrick on any subject.
Patrick is able to accurately and quickly ascertain what a project's challenges are, whether they be technical or commercial. He is able to translate, in concise and easily digestable language, between the technical and commercial "worlds". He has a pragmatic approach, is highly efficient, and his impressive interpersonal skills allow him to befriend even the most challenging individuals. He is also able to create credible project plans, and execute them.
He is a prized asset for any project that contains both technical and service management aspects.
Let's assume you are tasked to put together a dream team. Then Patrick would be amongst the first people you would approach. He is an outstanding team player and a knowledgeable IT professional. I had the pleasure to work with him in a project to build a SAP HANA Tailored Data Center Integration. He proofed himself as an excellent project manager and as a great IT Architect. We had very fruitful discussions while we designed a reliable SAP landscape. I am sure Patrick would be an asset for any team – even more so regarding intercultural teams, where he really excels.
Patrick is highly experienced managing relationship to Indian IT service providers. He also successfully managed international AMS transition / transformation projects in our organization.
I worked with Patrick in the past within several project at Munich RE. He is a highly motivated executer with very good analytical and communication skills. I really enjoyed working with Patrick and wish him all the best for his professional career.
I worked with Patrick and his team during the Global transition programme covering a large landscape of bespoke as well as custom products. This program covered Application Management Services globally. Patrick played an important role as customer transition manager for the programme. Meticulous planning, setting up of proper governance and metrics, clear change management and communication were the hallmarks of the successful transition. It was completed on time. I wish Patrick all the best.
Patrick is the best at what he does!! I've worked with Patrick for close to 3 yrs and was really impressed with his analytical mindset and the ability to think and go beyond the usual. Patrick is always eager to learn and push things forward, and this makes him a winner.

I wish him all the best for future endeavors and would like to work with him again!!
I worked with Patrick during a large and very complex SAP HANA implementation project. He has done an outstanding job as overall project manager in this project. Only through the perfect coordination of all partners involved it was possible to successfully complete the project within the very ambitious schedule. Without Patrick the project would not have been so successfull.
Based on his expertise, Patrick Meyer knows how to order, evaluate and bring complex issues to decision and maturity . Through his persistent approach he creates bridges between IT and business.