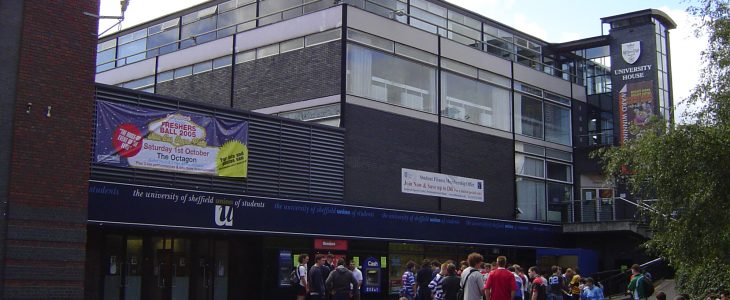 Today was the last day before the university will start. I am really curious what I will have face from tomorrow on. How the lectures will be and so on. My schedule is fixed and it is going be interesting – especially on Mondays. I have one Portuguese lesson in between two computer science lessons. That means running from the church (yes, some of my lectures will be in a church) to the Arts Tower and back afterwards. The Arts Tower is a really famous tower over here, it includes many university departments and has more than 30 floors. I do not know how much time I will have, because it is not really obvious. Let us see.
Making new Friends
Today, I tried to visit Anna. She is a girl from Poland which I met in India. Some of you may know her. Such a coincidence that she lives here as well. Unfortunately, she was not home when I reached her place. She is living on the other side of Sheffield, which means I was walking two hours there and back. Hopefully she got the message I left her. Thursday and Friday, I met up with AIESECers from Sheffield who are really cool people. We had a nice time and hence, I already got to know a few new people. I also joined a small football team. It is just for fun and we are playing once a week. I hope this helps me to stay fit.
Liking Sheffield
Right now, I am pretty happy with my decision to come to Sheffield. Student life is great here. The only annoying part is that everything is so expensive. Anyway, next time I am going to report more about student life in Sheffield after the lectures started. Maybe I have met Anna by this time. By the way, we have a landline over here. You can call me under +44 114 2316746.