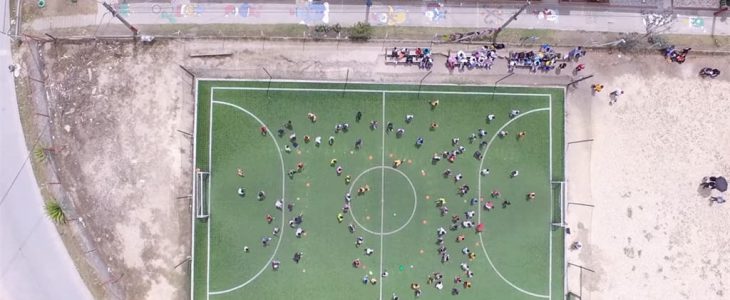 During the world cup 2018 a group of Munich Re IT colleagues from Hartford, London, Munich, New York and Princeton have placed their bets in a private world cup 2018 sweepstake. Whilst there were several office pools in each location in the past, this was the first global IT office pool. The competition caused funny, partially heated debates almost every morning throughout the duration of the world cup. After a tight and interesting race until the end Thomas Bonaty (Mr. Trend Radar) won the sweepstake. Congratulations to you!
The platform for our global office pool was the multi-language web application KickTipp. Initially it was intended purely as a fun way of team building and networking. Subsequently the group decided to donate the stakes to a football related charity. Out of the many options we decided for the project Soccer and school for 1500 Colombian kids at risk.
This way we combined a team building and networking initiative with a serious good cause. A big thank you to all participants of the Munich Re global IT world cup 2018 sweepstake! Together we have raised $250. I would be very happy, if we started a tradition :).